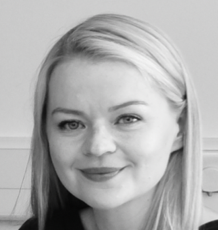 Dr Caroline Parkin
Consultant Breast Radiologist, Nightingale Centre, MFT
Caroline completed her radiology training in the North West of England before taking up a breast imaging fellowship at the Nightingale Centre and subsequently a consultant breast radiologist post in 2014.
She has a keen interest in service development and education. During her time at the Nightingale Centre she has successfully implemented numerous systems that have enhanced the unit's operational and financial efficiencies. She enjoys facilitating the development of her team, and is an educational supervisor and mentor to advanced practitioners and post CCT radiology fellows.
Caroline is the academy representative on the project board for the Credential in Breast Disease Management for Breast Clinicians. She is also involved in the finance and build working group.