NBIA Fellowship programme is a national collaborative venture, which the academy team are leading on.
Designed to promote excellence in breast imaging, it is intended to:
Offer a gold-standard fellowship programme that will raise the profile and prestige of breast imaging
Provide enhanced training above and beyond RCR higher breast training
Equip talented trainees with the skills they need to become the leaders, educators and researchers of the future
Use the collective expertise and experience of the breast imaging community to deliver world-class training.
Find out more in this vlog by Dr Soujanya Gadde, Lead for the NBIA's Radiology Fellowship programme.
Applicants will compete for places through a centralised recruitment process and placed in eligible breast units across England for one year. There they will be supervised and mentored as they undergo the majority of their training. This training will be further supplemented by bespoke study blocks and training courses. This will allow them to receive expert teaching and learn specific skills face-to-face, as well as benefiting from networking opportunities together as a group.
Fellowship posts are at post-CCT level and open to radiologists from UK and overseas. All applicants are expected to have achieved their CCT prior to commencement of their fellowship.
Information regarding future cohorts will be posted here. Please keep checking for updates!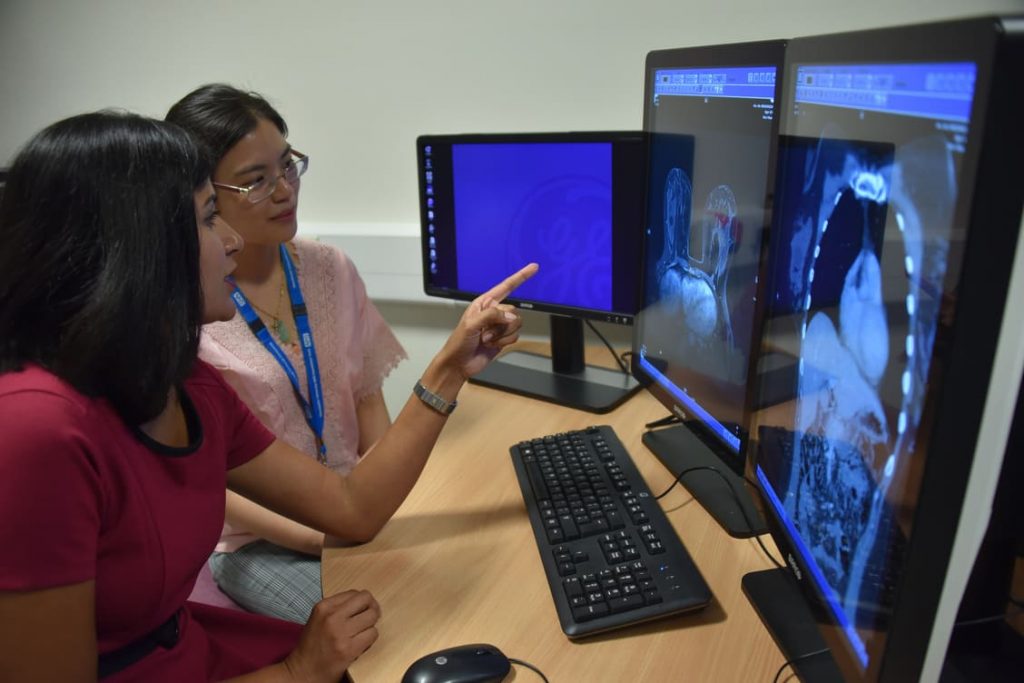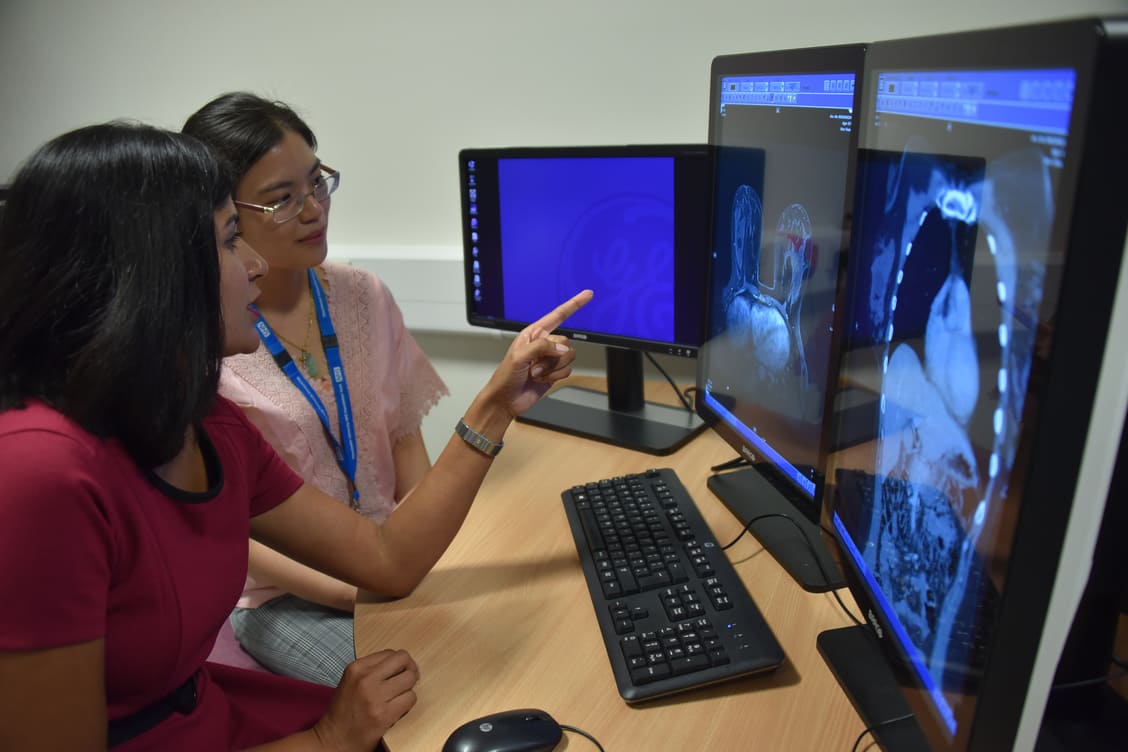 NBIA Fellow Testimonials
Dr Youstina Ebrahim
Dr Youstina Ebrahim
NBIA Breast Radiology Fellow 2019/20 at Southend University Hospital NHS Foundation Trust
I graduated from Cairo University, Egypt, in 2010. After completing my General Radiology training from 2011 to 2014, I undertook sub-specialty training in Breast Radiology from 2014 until 2018 at the dedicated Breast Radiology Unit at Cairo University Hospital. In the meantime, I completed my Masters and Doctorate (M.D) degrees in Radiology. I have a great passion in Breast Radiology and intervention.
I was looking forward to joining the Breast Radiology practice in the UK as it encompasses a very well-established screening programme and the Royal College of Radiologists has put well-recognised guidelines in place for Breast Radiology.
When I read about the NBIA training programme and how it covers all aspects of Breast Radiology and intervention, I was excited about joining this programme. The programme is very well organised and the curriculum and timetables are very well prepared to ensure the maximum benefit from the training.
I would encourage all ambitious Breast Radiologists to consider this training programme if they would like to enhance their sub-specialty experience on a wide scale.
Dr Yousar Jafar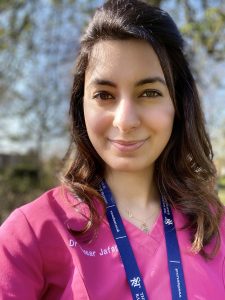 Dr Yousar Jafar
NBIA Breast Radiology Fellow 2019/20 at Nottingham Breast Institute
I graduated from Cardiff University Medical School in 2011 and after my Foundation training in the Wales Deanery I underwent Core Surgical training in Liverpool then returned to South Wales for Radiology training in 2014.
During my ST3 year of Radiology I naturally developed an interest in women's imaging as I am very passionate about women's health and I found that breast radiology has a great mix of patient contact, multidisciplinary team working and the use of multi modality imaging and interventional techniques to aid patient diagnosis and management.
My subspecialty training included Breast & Gynaecological imaging and I decided to apply for the NBIA Fellowship to gain further experience in a renowned English Breast Unit. Therefore I was delighted to be appointed as the Nottingham Breast Institute Fellow, where the Breast team are very forward thinking and supportive.
I was keen to learn about contrast-enhanced mammography during my fellowship. The Nottingham Breast Institute have been performing this since 2013 and became the first unit in the United Kingdom to formally introduce this in the symptomatic setting.
Also as part of the fellowship I was able to negotiate maintaining my Gynaecology reporting and presenting at the Gynae-Oncology MDT as well as maintaining my general radiology skills so I have a perfect mix of doing Breast, Gynaecology and general radiology during my fellowship which has been a great experience so far.
The NBIA fellowship is well organised and I highly recommend it to UK based trainees as I think practising breast radiology in a different unit to where you trained has great benefits.
Dr Monica Patil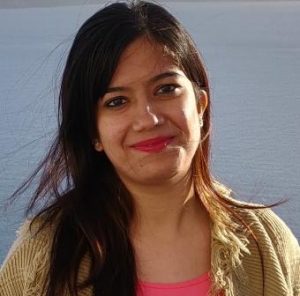 Dr Monica Patil
NBIA Breast Radiology Fellow 2019/20 at King's College Hospital London
I was trained in BJ Government Medical College in Pune, India and completed my degree in radiology in 2017. I worked as a junior consultant for two years after that. Like most of the radiologists in my country, I was reporting everything that was on my day list but I always felt I would be more comfortable doing some subspecialty which would help me call out things with more confidence, as three years' training was not sufficient to report complex scans in all modalities.
I was not sure though what subspecialty would suit me best. MSK, neurology and IR are the only subspecialties available in India and there was saturation in all of them. Breast on the other hand is still in its infancy. The demand is increasing with increased cancer in India, but there is no training system in place with regards to it yet.
I stumbled upon the advertisement for this fellowship on NHS jobs. Since it was led by HEE and NBIA, it gave me assurance that I would be able to get a good training in breast imaging, as the UK has the oldest screening system with protocols and equipment in place to provide an excellent training.
Working in the NHS has always been my dream as it is an envy of the world! I would encourage all aspiring breast radiologists to consider this fellowship if you wish to either consolidate your training or learn it from scratch. The curriculum can be modified as per your expectations so that you can get the maximum benefit out of it.
Dr Soujanya Gadde, NBIA Radiology Fellow Lead
NBIA breast radiology fellowship is an excellent opportunity for talented trainees to realise their full potential. This dedicated programme ensures that all our fellows receive a well rounded, comprehensive training and equips them with all the essential elements to tackle the challenges of a modern breast imaging world