2019 marked the launch of a new credential in breast disease management for breast clinicians. At a time when expanding multi-disciplinary credentialing is a priority in NHS workforce transformation1,2, this is one of the first credentials to go live. Its main aims are:
(1) to standardise and recognise the training for breast clinicians
(2) to increase the breast clinician workforce to support breast screening and symptomatic services.
The credential was developed by the Association of Breast Clinicians (ABC), the Royal College of Radiologists (RCR), the National Breast Imaging Academy (NBIA) and Health Education England (HEE). Representatives from those organisations convened a project board that leads the initiative. HEE provided funding support for two cohorts of ten trainees.  The first trainees started in August 2019.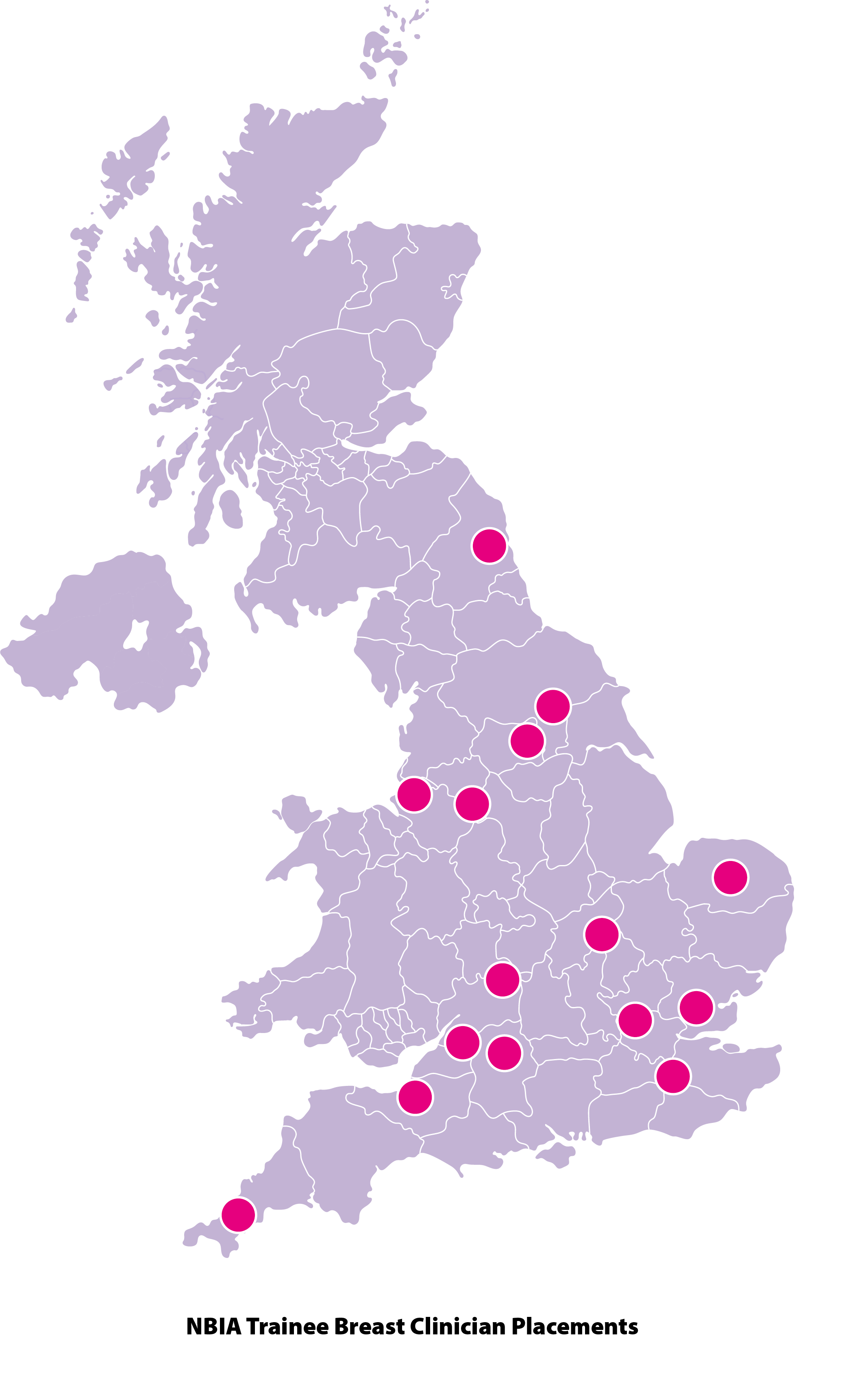 Training follows a new curriculum, which details what breast clinicians will be competent to do upon completion of the 3 year programme. These competencies span breast imaging, clinical examination and family history risk assessment. As experts in breast disease management, breast clinicians are invaluable team members, especially in breast imaging services facing unprecedented challenges.
Thanks to the hard work of the trainees, supervisors, host sites and the project board, the initiative has been an inspiring success. In recognition of this, it reached the final of the BMJ Health Awards 2020.
Funding support for further cohorts will be sought through local integrated care boards (ICBs). If you would like to join this exciting initiative, either as a host site or trainee, please contact credentials@rcr.ac.uk or visit https://www.rcr.ac.uk/clinical-radiology/careers-and-recruitment/breast-clinicians-credential-breast-disease-management
1 NHS Long term Plan
2 Interim People Plan

Watch this film about the Breast Clinician Credential,  made by the NBIA in collaboration with the ABC, RCR and HEE. The credential programme was shortlisted for a BMJ Award in 2020, in the Women's Health category.