Radiographer's work as part of a multi-disciplinary team alongside other health care professionals to provide  support and care for patients during screening, diagnosis and treatment. The profession is dynamic, fast paced and has to respond to advances in technology as well as population needs.
A range of career options are available to those who choose to specialise in breast radiography. There is a clear path of career progression from Mammographer, to Advanced Practitioner, up to Consultant Breast Radiographer, with additional opportunities available in management and research and excellent job security and working conditions. As a breast radiographer, you can make a real difference to patient's lives, whilst pursuing a worthwhile, challenging and varied career.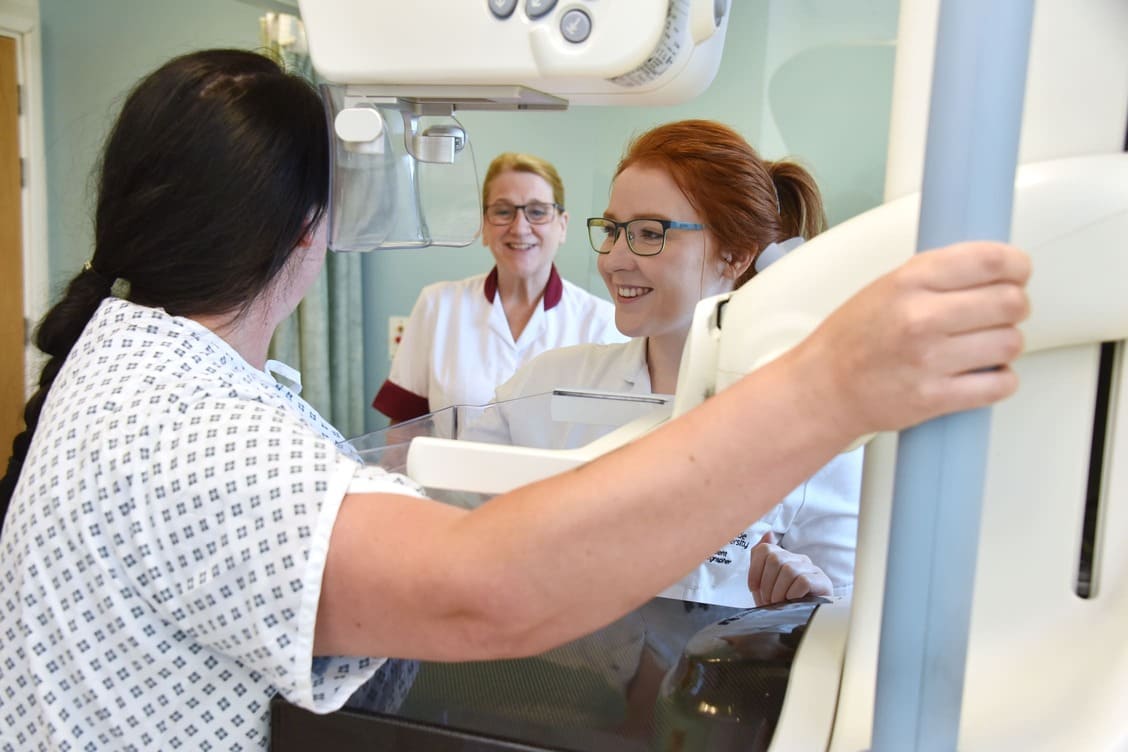 The NBIA team plans to develop dedicated apprenticeship training programmes for mammography training to ensure that high-quality, accessible training and career progression opportunities are available to all staff.
In collaboration with PHE, NHSBSP, SCoR, HEE and breast training units across the country, a Trailblazer group was established to develop a new Level 4 Mammography Associate apprenticeship.  This was approved in Autumn 2018 and the first cohort of 18 Mammography Associate apprentices started training in January 2019.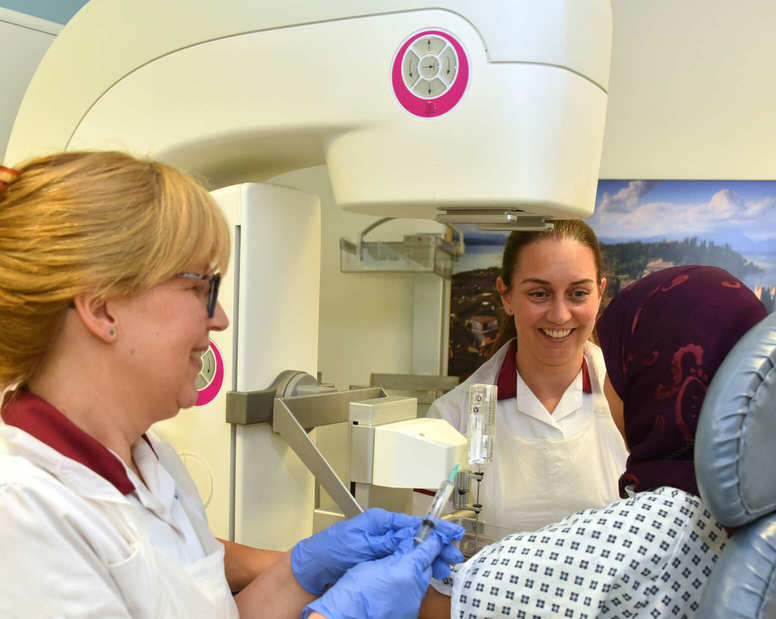 Further apprenticeship training programmes are planned to deliver to the new Level 5 Assistant Practitioner and Advanced Clinical Practice apprenticeships.  Work is also ongoing to explore the possibility of a bridging apprenticeship that will enable progression from the Assistant Practitioner grade.
If you would like to get involved in any aspect of this work, then please get in touch below.
For more information about the Mammography Associate apprenticeship please click here