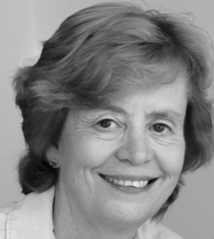 Dr Mary Wilson
Consultant Breast Radiologist, Nightingale Centre, MFT
Mary completed her radiology training in Nottingham and Sweden before taking up a consultant breast radiologist post at the Nightingale Centre in 1990.
Mary has always had an interest in teaching and for many years ran the multidisciplinary training programme for the Centre. In 2000 she became Clinical Director of breast services and was a project lead for the new Nightingale Centre which opened in 2007.  She was Director of the Greater Manchester Breast Screening Service from 2000 to 2015, and for some years a Divisional Medical Director at Wythenshawe Hospital.
Mary is the overall lead for the National Breast Imaging Academy project.