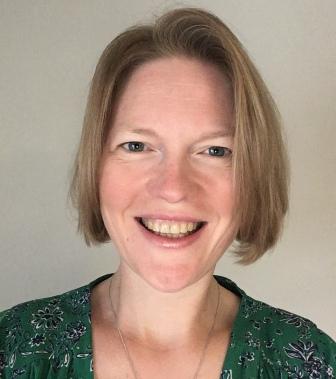 Dr Zoe Goldthorpe shares her experiences of her role as an Associate Specialist Breast Clinician.
I'm Dr Zoe Goldthorpe, Associate specialist Breast Clinician and current President of the Association of Breast Clinicians. I qualified as a doctor in 2000, a millennium graduate from the University of Leicester.
I completed basic surgical training in Portsmouth and then furthered my postgraduate training with a period of research into neoadjuvant breast cancer chemotherapy before returning to clinical work in Bristol, as a plastic surgical trainee.
I then took a big step away from surgery and began working as a breast clinician in 2008 in Taunton, where I remain. I completed an MSC in Breast Evaluation over 5 years and now undertake all aspects of breast specific imaging, and clinical assessment of breast patients.
My work is split about 50/50 screening and symptomatic, so most days are quite similar and I will see patients referred through their GP and read some screening mammograms, and MRI scans. If a lady has an abnormality that needs a biopsy found during a clinic, I will perform this, either using ultrasound or stereotaxis as a guide. I also perform vacuum biopsies as a second line procedure when the first biopsy is inconclusive or to remove the area completely, rather than by surgery.
I have a personal interest in breast reconstruction given my previous training experience and am often called on by my surgical colleagues to trouble shoot the imaging for their reconstructive patients. I also have a passion for training, either new breast clinicians, trainee radiologists or our radiographers.
I am part of our breast Multidisciplinary team and present patients at this weekly, from the imaging aspect of their pathway, and co-ordinate giving results to our screening ladies after the MDT meeting. I don't do any out of hours or on-call work which makes it very family friendly, which is important to me right now. It is definitely a rare job that allows you to be an office hours doctor, whilst still having a real impact on clinical care.
I am privileged to work with a great team, who are definitely the best bit of my job, plus meeting some amazing brave women. Meeting targets is always a challenge, particularly working in a unit that does screening and symptomatic work very fluidly alongside each other, but we usually rise to the challenge.