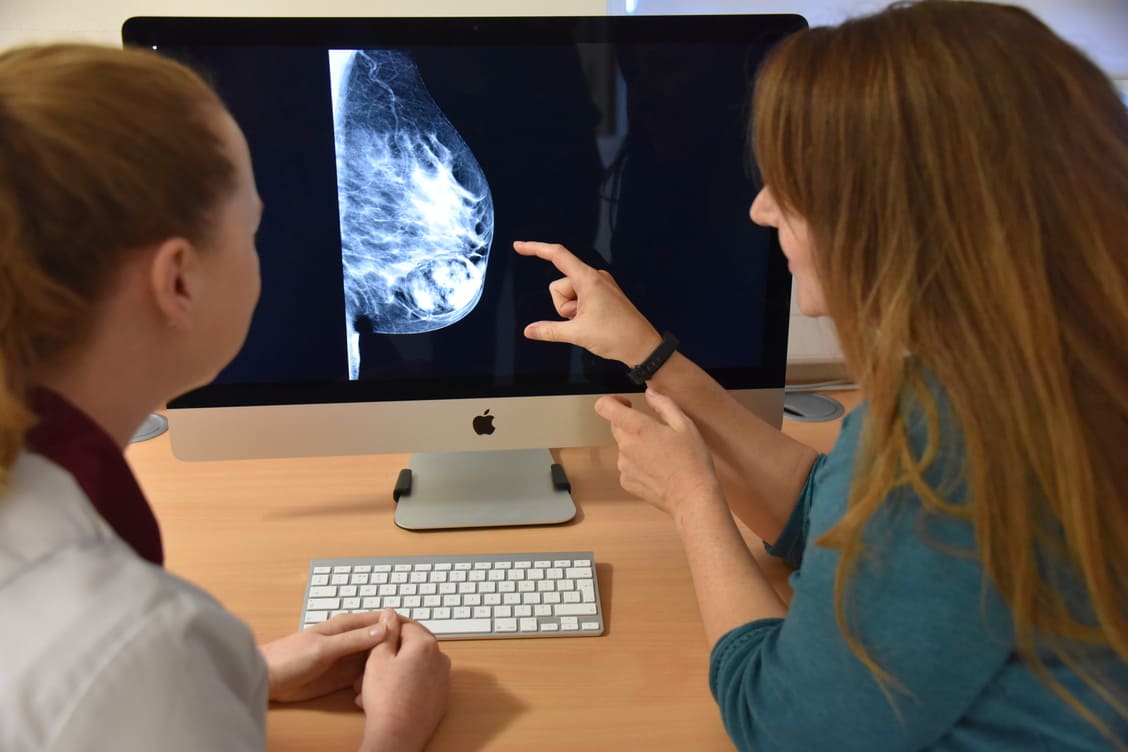 Assessors needed for Mammography Associate apprenticeships
Mammography professionals across England are being invited to support the training of Mammography Associate (MA) Level 4 apprentices, by signing up to become an Independent End point Assessor (IEA) for the qualification.
The one-year MA apprenticeship qualification is being offered in London, Manchester, Nottingham and Surrey, with the current cohort of apprentices now ready for end point assessment.  Thanks to online learning and social distancing, MA apprenticeship training has continued during the pandemic, helping to tackle the workforce shortages across breast imaging services.
Potential IEAs must be HCPC Registered and currently working in the NHS Breast Screening Programme.  Full training and assessment materials will be provided by Pearson, along with support in carrying out the IEAs.  There is a payment associated with the role, with Pearson issuing a contract either to pay the individual IEA or to reimburse their employing Trust for releasing the assessor.
At present, due to Covid-19, there is a flexible approach to the EPA but in the future IEAs may be required to travel to an apprentice's place of work.  An IEA cannot assess any apprentice they have been involved with or any apprentice where there could be a conflict of interest.
A detailed job description and more information about the MA apprenticeship are available here and expressions of interest are invited by contacting Andrew Pollard at andrew.pollard@pearson.com.
Lyndsay Kinnear, Training & Education Lead for Mammography at the Nightingale Centre, Wythenshawe Hospital, part of Manchester University NHS Foundation Trust, said:  "This is a fantastic opportunity for qualified mammographers to contribute to developing the next generation of colleagues and maintaining high professional standards. Taking on the assessment role is also a chance to broaden your own skills."