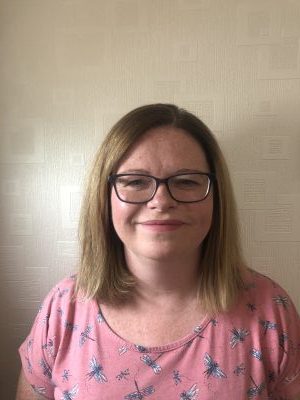 My Name is Imelda Marshall and I am a Breast Imaging Lecturer at the University of Leeds. I also maintain a clinical role as an Advanced Practitioner Radiographer at the Bradford Teaching Hospitals NHS Foundation Trust.
I studied my Diagnostic Radiography at Bradford University and qualified in 2001. After spending some years in general x-ray and the cardiac catheter labs, I decided I would like to pursue a career in Breast Imaging in 2006. I completed my mammography award through the Nottingham Breast Institute but continued my advancing practice modules in Breast ultrasound and Breast ultrasound intervention at the University of Leeds where I completed my MSc in Diagnostic Imaging in 2016.
Throughout my postgraduate education, both clinically and academically, I developed a love of teaching, which has led me to my current role of a Breast Imaging Lecturer at the University of Leeds which I started in January 2019.
A typical day might involve teaching mostly postgraduate students, but I also teach at undergraduate level. In addition, there is marking and student feedback on draft assignments plus preparatory work for teaching and not to mention the dreaded task of writing exams! I also prepare work for review by the external examiners and assessment boards. There is also a surprising amount of pastoral care, students have different needs and it is my role to help and support my students any way I can.
Although officially my role is a 9-5 job- this is very rarely the case! Inevitably things take longer to complete than anticipated or students may need some extra support … the email inbox is never empty!
I can maintain a clinical role alongside my academic role which enables me not only to maintain my clinical skills, but also share my clinical experiences in my teaching.  I also really enjoy being part of the multidisciplinary team and making a difference to the patient experience.
My favourite parts of the job….. for my clinical role the best part has to be scanning a really anxious patient and telling them that everything looks normal! In my academic role the best part has to be seeing how far the students have come from starting nervously on their first day to becoming competent practitioners at the end. Graduation ceremonies are a magical experience and knowing that you have contributed to getting students to that stage is a great feeling.