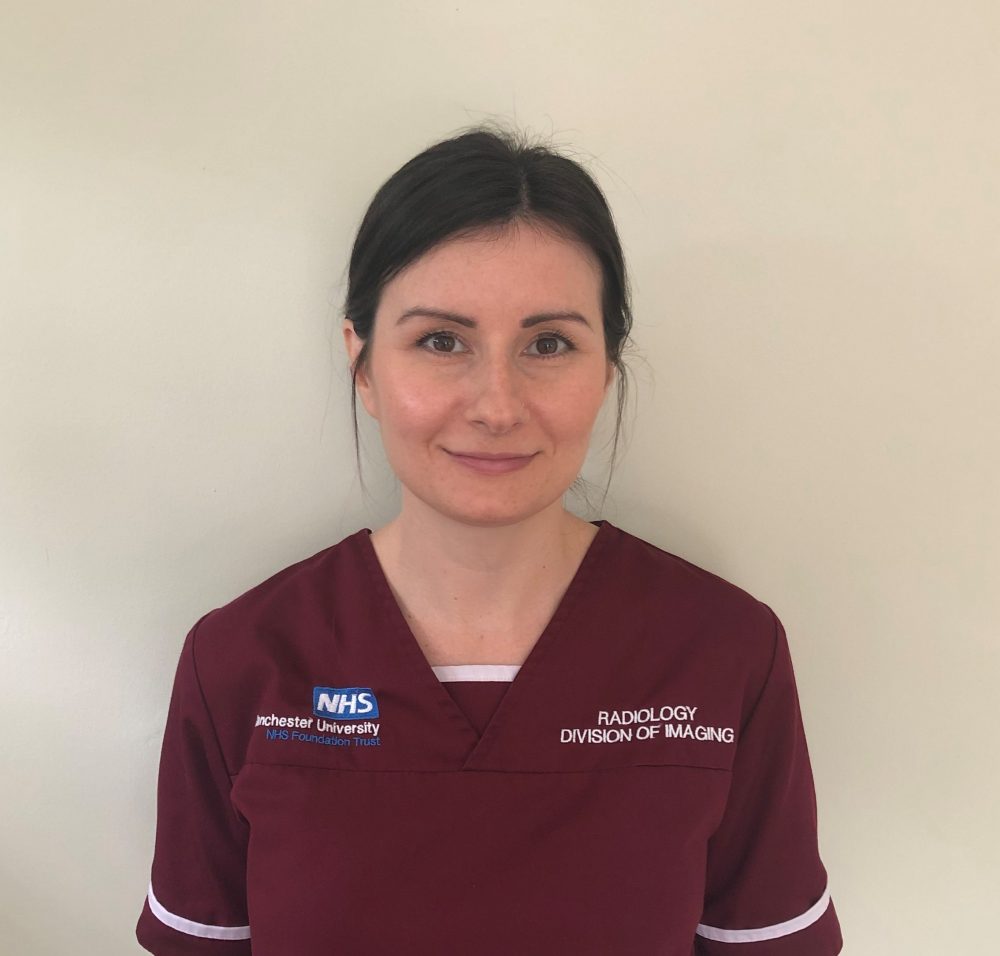 A day in the life of…..a Mammographer
My name is Steph Rickman and I am a mammographer. I qualified as a diagnostic radiographer in 2016 and after working in general x-ray for two years I got a job as a mammographer at the Nightingale Centre at Wythenshawe Hospital (part of Manchester University NHS Foundation Trust) in 2018. I studied my PgCert in Advanced Medical Imaging at the University of Salford, successfully completing it in 2019.
I work in screening and symptomatic so my days vary quite a lot. This job does not involve out of hours work so it was a nice improvement to my work/life balance!  We have six screening sites (a mixture of vans and static sites within community hospitals) based around Greater Manchester. If I am screening I head straight to the screening site in the morning and work with one or two other mammographers. Screening lists vary but we usually screen about 45 clients a day.
If I am working in the Nightingale Centre I will see symptomatic, assessment (patients who have been recalled from screening), follow-up and family history patients. I also use digital tomosynthesis, assist with localisation procedures such as inserting Magseed's and wires and I assist with core biopsies under x-ray guidance and vacuum assisted biopsies under x-ray and MRI guidance. Days in the centre can be just a busy as the screening sites and I can often see around 30 patients a day.
Many of my colleagues have trained in advanced practice and do localisations, core biopsies, breast ultrasound and/or reporting.
The role of a mammographer can be challenging: it is a physical job and you work in a fast-paced environment often with anxious and upset patients/clients. However, it is rewarding and I enjoy working within a more specialised field.