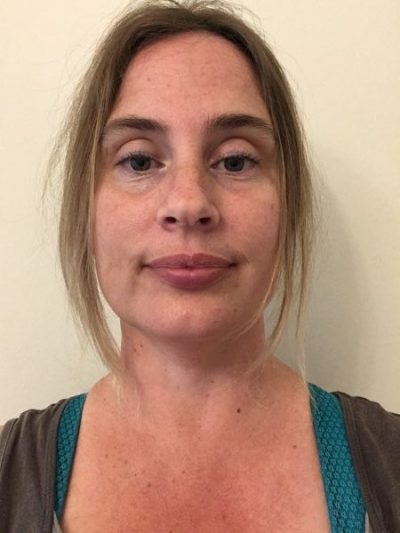 I am Dr Natalie Spillane and am currently in my second year of training as a Breast Clinician on the Credential in Breast Disease Management. I am based at Royal United Hospital, Bath and North Bristol NHS Trust (for breast screening) as part of the first cohort of the pilot.
My undergraduate medical degree was completed at the University of Southampton in 2013. After the foundation programme I was part-way through GP training when I came across a job advert for the Credential and was very fortunate to have been given the opportunity to take part when I subsequently applied.
To me this is an ideal medical career because one is able combine clinical acumen with multiple sophisticated breast imaging modalities and procedures to investigate the patient's concern. You are then in a unique position to either reassure them or have a key role in planning their onward care as part of the MDT.
Breast Clinicians require enthusiasm and adaptability to the evolving technology and imaging-guided procedures associated with breast radiology. This is combined with advanced communication skills for addressing the worried well or those faced with a breast cancer diagnosis. You will acquire some genetics knowledge as part of the family history aspect of the role, which is a nice contrast to the intensity of breast imaging. As training incorporates breast radiology, family history and breast surgery clinics there is much variety to the working week. The abundance of problem-solving and detective-work required means that there is never a dull moment.
An added benefit associated with becoming a Breast Clinician is that there are no anti-social hours, stressful on-calls or bleeps. This has been a big plus for me having a young child. However, the service is in great demand and case complexity is unpredictable so some days are busier than others.
Whether you are fresh from FY2, considering a career-change within medicine, or returning to the profession after a break, I would highly recommend this very forward-thinking, meaningful and well-supported role.