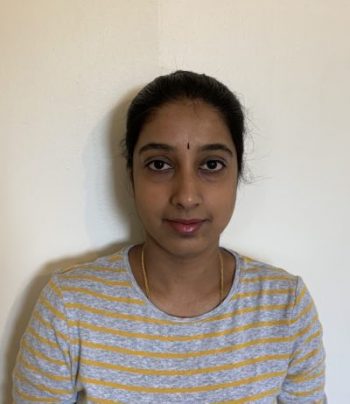 A new approach to tackling the breast imaging and diagnostic workforce crisis
A trainee's perspective on the pilot Breast Clinician Credential programme.
I am Dr Sravya Singamaneni, Trainee Breast Clinician at Bristol Breast Care Centre. I came to the UK in 2014 in search of my dream career. I wanted the kind of job that is suited to my skills and talents. A career that will keep me challenged just enough to stay interested.
Getting a new career is an exciting prospect. You will be advancing in a career you love and earning credentials which you can use in the future. However, you should address feelings of anxiety as it may interfere with your work.
I'm a people person. I really enjoy meeting and working with a lot of different people, and am known for being a great listener.
I have been working in the department of medicine for some time before entering into the training. I have witnessed from my day to day work that every interesting case in medicine is linked to Radiology as patient management is becoming more image led. The taster week gave a good idea of radiology and increased my keenness to pursue a career in radiology. At the same time, I also wanted more clinical exposure than most radiology jobs offer which was abundant while working in the medical department.
Breast clinicians are integrated in a multidisciplinary team, where they are recognised as a physician who assumes direct and personal patient responsibility. Breast radiologists/clinicians use imaging in its entire bandwidth with plain radiography, ultrasound in all its varieties and MRI. Lastly, breast clinicians also undertake interventional radiology and perform breast biopsies under image guidance, with all sorts of equipment.
No matter how much you enjoy your job, the workplace is entirely intended to elicit the maximum productivity from its employees. The environment you work in has a significant impact on this. As it was a big change in my career, I felt very nervous about the training in the beginning. I am fortunate that the staff at Bristol Breast Care Centre genuinely care about the wellbeing of their trainees. The programme is very well structured where we can get one to one learning almost every day. I hope this pilot will help to meet the challenges and train more people in breast imaging to tackle the workforce crisis.