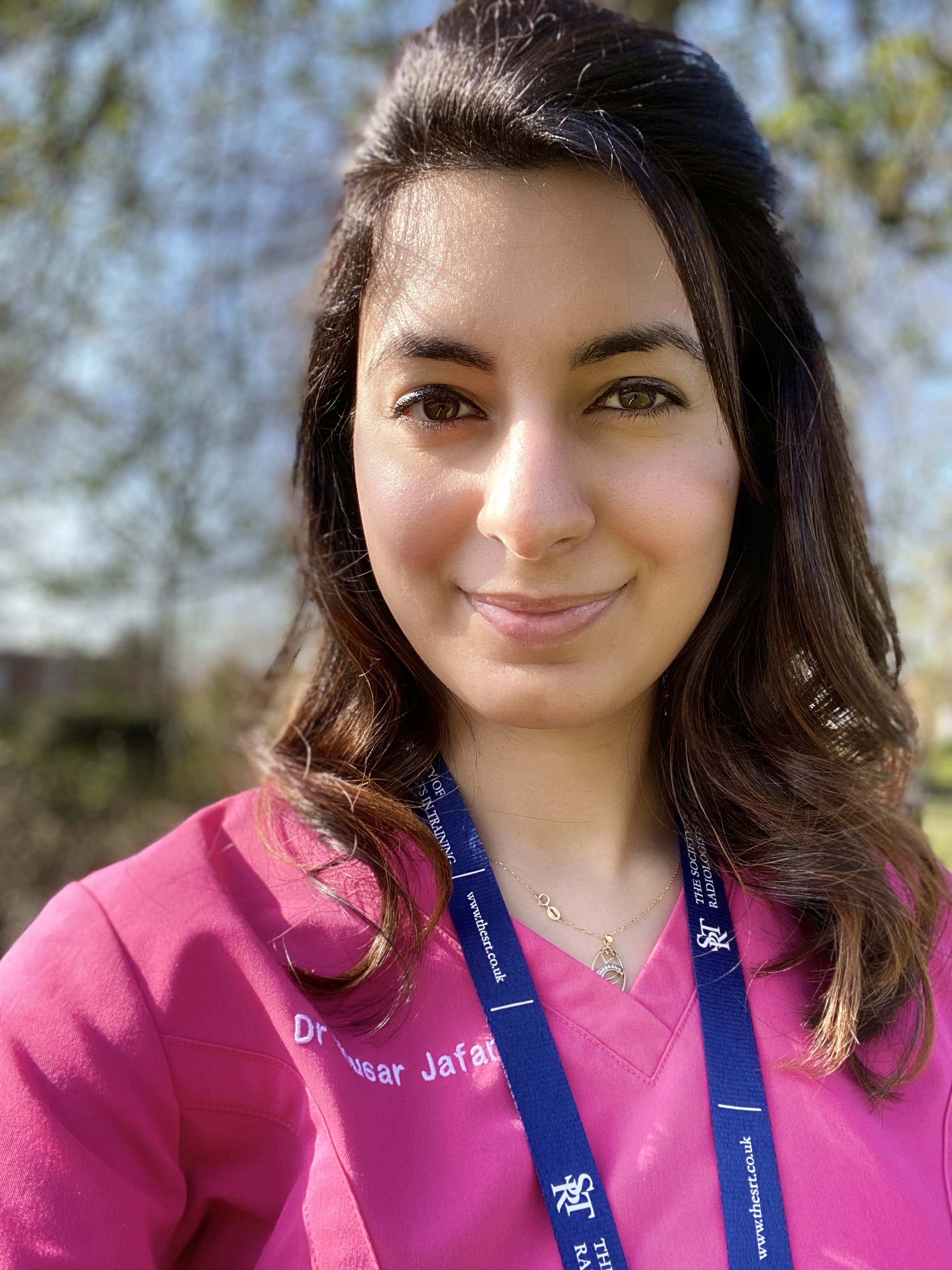 Dr Yousar Jafar
NBIA Breast Radiology Fellow 2019/20 at Nottingham Breast Institute
I graduated from Cardiff University Medical School in 2011 and after my Foundation training in the Wales Deanery I underwent Core Surgical training in Liverpool then returned to South Wales for Radiology training in 2014.
During my ST3 year of Radiology I naturally developed an interest in women's imaging as I am very passionate about women's health and I found that breast radiology has a great mix of patient contact, multidisciplinary team working and the use of multi modality imaging and interventional techniques to aid patient diagnosis and management.
My subspecialty training included Breast & Gynaecological imaging and I decided to apply for the NBIA Fellowship to gain further experience in a renowned English Breast Unit. Therefore I was delighted to be appointed as the Nottingham Breast Institute Fellow, where the Breast team are very forward thinking and supportive.
I was keen to learn about contrast-enhanced mammography during my fellowship. The Nottingham Breast Institute have been performing this since 2013 and became the first unit in the United Kingdom to formally introduce this in the symptomatic setting.
Also as part of the fellowship I was able to negotiate maintaining my Gynaecology reporting and presenting at the Gynae-Oncology MDT as well as maintaining my general radiology skills so I have a perfect mix of doing Breast, Gynaecology and general radiology during my fellowship which has been a great experience so far.
The NBIA fellowship is well organised and I highly recommend it to UK based trainees as I think practising breast radiology in a different unit to where you trained has great benefits.