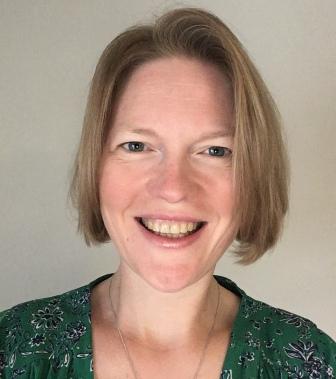 Dr Zoe Goldthorpe is President of the Association of Breast Clinicians and sits on the Project Board for the new Breast Clinician Credential pilot project. She trained in Taunton, in all aspects of breast imaging and diagnosis, and has worked there since 2008. She worked on the ABC 'Framework of skills and knowledge for Breast Clinicians' document with the previous President, which evolved into the new curriculum with help from the Royal College of Radiologists, Health Education England and NBIA.
The new Breast Clinician credential pilot project is so exciting for us as a professional body. The workforce crisis across all tiers of radiology and radiography within breast screening and symptomatic work is being seen nationwide. This project aims to bring additional medically qualified staff into the workforce to provide all aspects of triple assessment, in addition to skills in family history and genetic assessment, an area of clinical practice that is increasing in complexity and demand. Breast clinicians have worked in screening and symptomatic services for 30 years but our training has always been very much local service need driven. This national pilot will standardise the training pathway, with a robust curriculum and evidenced based outcomes at its core.
Through funding provided by HEE through the NBIA, ten partially funded places to train within the project pilot were made available in England. The last phases of recruitment are still ongoing but seven trainees who are now in post, alongside their educational supervisors, were welcomed by the Project Board at a welcome day hosted at the RCR in London. Feedback from the day was excellent, with trainees commenting on the excellent layout and structure of the curriculum. Trainees are expected to keep an ePortfolio of their work as evidence of the generic and specific curricula capabilities in practice that relate to all aspects of work as a Breast Clinician. Demonstrations of the ePortfolio were provided alongside a hands on session from Dr Megan Bydder from the NBIA on their e-resources.
I look forward to further updates on the progress of the trainees in the summer. The trainees will sit the FRCR physics exam in spring and members of the Project Board are carrying out pilot site visits to gain further insight into how the day to day workings of this new training venture are going.