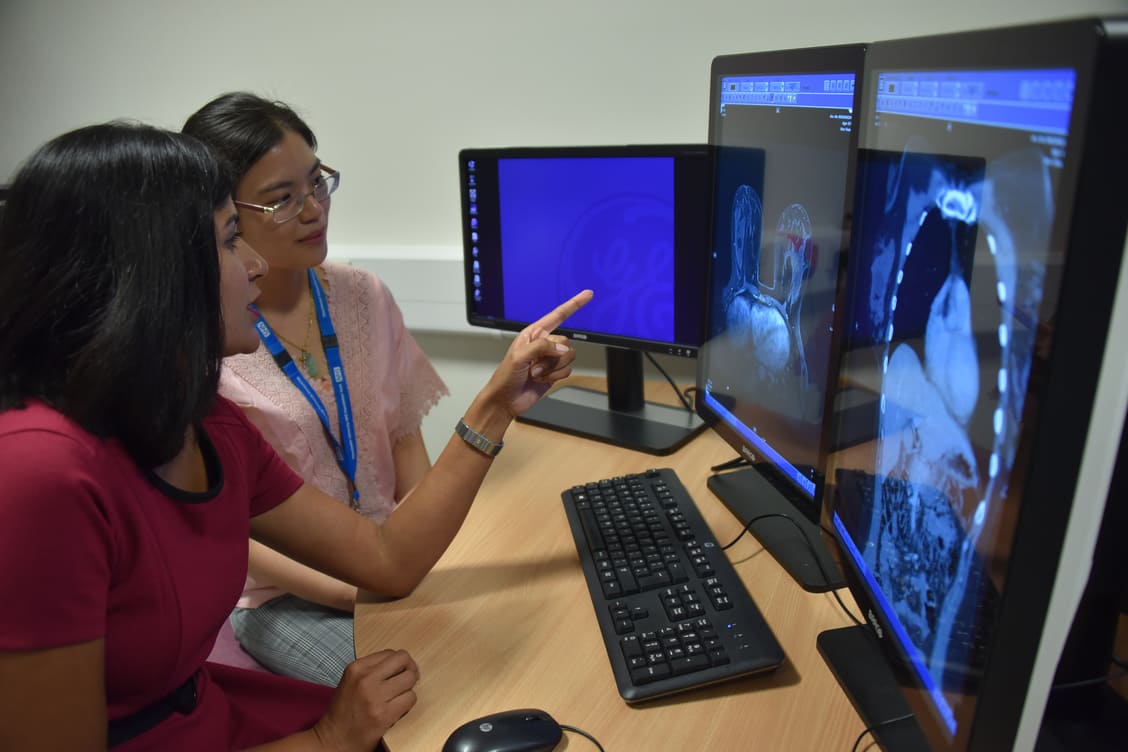 The National Breast Imaging Academy (NBIA) is celebrating Breast Cancer Awareness Month by highlighting its role in getting almost 200 more trained staff into the multidisciplinary workforce.
"Mammographers, breast radiologists and radiographers play a vital role in breast cancer screening and diagnosis – but there is currently a national shortage of these key experts," says NBIA Programme Lead Dr Mary Wilson.
"Even before the pandemic, breast screening waiting times continued to grow due to severe workforce shortages in breast imaging.
"Working with partner organisations and funded by Health Education England, the NBIA was established in 2017 to tackle these issues on a national basis. By providing a comprehensive programme of training, recruitment and career development opportunities, we are attracting a more diverse workforce into departments and helping to improve the sustainability of breast services. Ultimately this will contribute to shorter referral times and ensure that patients receive the best care possible.
"To date, we have trained nearly 200 mammography associate apprentices, radiology fellows and breast clinicians, providing a significant boost to the breast cancer workforce."
The NBIA has also joined forces with Prevent Breast Cancer and Manchester Foundation Trust Charity to launch the 'Build to Beat Breast Cancer' campaign. The aim is to raise £3.5 million to build a new NBIA training centre at Manchester's Wythenshawe Hospital, to offer both excellent training and research facilities and also expand existing imaging capacity for patients by up to 30%.
Added Dr Wilson: "To achieve the goals of prompt diagnosis and treatment outlined in the NHS 10-Year Cancer Plan, ongoing investment in training programmes and facilities is absolutely vital, together with the development of a National Workforce Plan to sustain services for the future."
Dr Mary Wilson is the NBIA Programme Lead and a Consultant Breast Radiologist at the Nightingale Centre, Wythenshawe Hospital, part of Manchester University NHS Foundation Trust.
NBIA trainees share their stories: