Manchester Foundation Trust Charity and Prevent Breast Cancer have teamed up to raise the remaining £1.8m needed to build a national training academy for breast cancer professionals and to help save lives.
The 'Build To Beat Breast Cancer' appeal is raising funds for the new National Breast Imaging Academy (NBIA) training facility – an extension of the Nightingale Centre at Wythenshawe Hospital – to provide training for a generation of breast imaging experts, helping thousands more women in the region get their mammograms.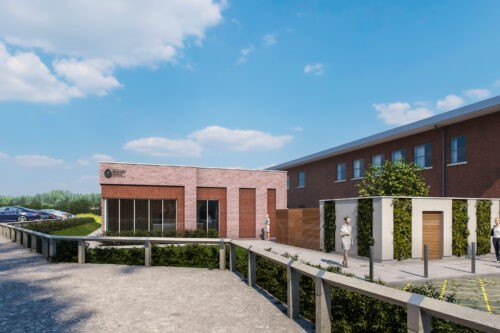 Breast imaging workforce shortages are so severe that services around the country are now at risk. Three units in Greater Manchester alone have closed in recent years due to lack of imaging staff, placing even greater pressures on the remaining units.
The National Breast Imaging Academy will support the training of over 50 new breast imaging staff per year, addressing a significant workforce shortfall which would otherwise have serious ramifications for the future of mammography services. Around two in five (38%) breast imaging radiographers in the UK, almost half (39%) of breast clinicians and around 40% of specialist breast doctors are set to retire by 2025. Almost 15% of breast radiologist and radiographic posts are vacant nationally.
Meanwhile, the pandemic caused a backlog in mammogram appointments due to the pausing of the National Breast Imaging Service. This, combined with closing breast clinics elsewhere in the region due to staff shortages, has heaped pressure on the remaining services and without investment in more staff the future of mammography in the region is unclear.
The new centre will allow up to 13,000 additional women to be seen each year for their mammograms and follow-up appointments, while also offering a dedicated space for the training of new breast imaging specialists.
Now, Prevent Breast Cancer, the UK's only charity dedicated to the prediction and prevention of breast cancer, and MFT's own charity, Manchester Foundation Trust Charity, have teamed up to ask for the public's help to get the building over the line, with the launch of a new appeal: the Build to Beat Breast Cancer Appeal.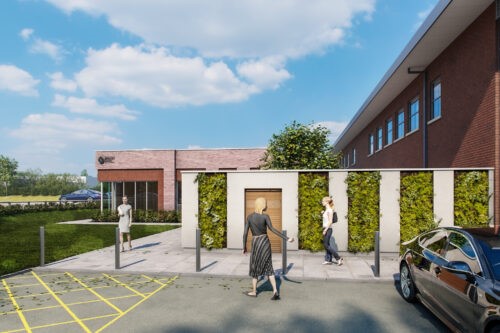 Dr Mary Wilson, consultant breast radiologist at MFT and programme lead for the NBIA, said: "Breast cancer diagnosis and treatment relies on the expertise of breast imaging specialists. These men and women are often the first to spot a potential problem or even a cancer in its early stages, before any symptoms such as breast lumps are evident.
"Early detection is key for increasing a woman's chances of survival; not only does it reduce the risk that the cancer has spread, but it also means that treatment can often be less aggressive and much less disruptive to people's lives.
"Without this Academy, we are looking at a future without enough trained specialists to meet demands for mammograms. Patients could experience delays in their breast screens which could result in later diagnoses, which could be detrimental to their ongoing treatment."
Help us save lives and 'Build to Beat Breast Cancer' by making a donation to the appeal via Prevent Breast Cancer Charity or Manchester Foundation Trust Charity.