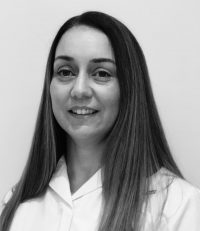 A case study following the journey of an apprentice on the Mammography Associate (MA) apprenticeship offered by Health Education England and Manchester University NHS Foundation Trust (MFT) has won first prize for best poster at the Symposium Mammographicum conference.
The poster was submitted by the NBIA's Lyndsay Kinnear, Training & Education Lead for Mammography at the Nightingale Centre at Wythenshawe Hospital, part of MFT. Her aim was to highlight the significant contribution of the MA programme to developing the breast imaging workforce.  The judges chose Lyndsay's poster from the 65 submitted in the category for its "clarity, succinctness and professional presentation".
The introduction of the apprenticeship levy by the government in 2017 presented the opportunity for a trailblazer group to develop an apprenticeship standard for Mammography Associates and offer employers funding for high quality, standardised training.  Apprenticeship standards, unlike apprenticeship frameworks, are not qualification driven. Instead they develop the knowledge, skills and behaviours (KSBs) required to do a particular job.
Following approval of the Level 4 MA apprenticeship standard and end point assessment (EPA) plan, a number of mammography training centres and apprenticeship main providers are now delivering programmes across England.
"I was surprised and really pleased to win the prize with my first poster as part of the NBIA team," said Lyndsay. "We want to try and inform the breast imaging community about the MA apprenticeship and a case study following an apprentice's journey was a good way to communicate the process.
"I'm happy that people have had the opportunity to see that the apprenticeship is out there, apprentices are successfully completing the programme and are now a valued part of the breast imaging workforce."
Download Lyndsay's poster here and find out more about the MA apprenticeship at https://nationalbreastimagingacademy.org/radiography/mammography-associate-apprenticeship/