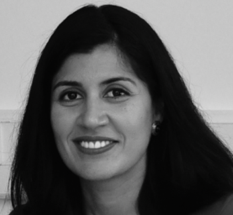 Dr Soujanya Gadde, consultant radiologist and lead for the radiology arm of the National Breast Imaging Academy (NBIA) programme, has joined international colleagues in contributing to a major new text book commissioned by the Indian Radiology and Imaging Association (IRIA).
The 'Comprehensive Textbook of Radiology' will form a significant part of the training resources available to Indian radiologists through the IRIA. It is due to be published by Elsevier in 2021.
Dr Gadde's chapter within the breast radiology section covers the topic of 'Errors in Breast Imaging: Systematic Approach, Medico Legal Implications and Management Strategies.' It highlights the common types of errors encountered in radiology practice with examples and case studies, offers guidance on methods to deal with the different errors with information about clinical governance structure and also provides the essential insight into medicolegal implications of errors.
"I was very pleased to be asked to contribute to such a prestigious publication," said Dr Gadde. "A key part of the NBIA's remit is to promote excellence across all aspects of breast imaging, and international collaboration is an important aspect of our work."