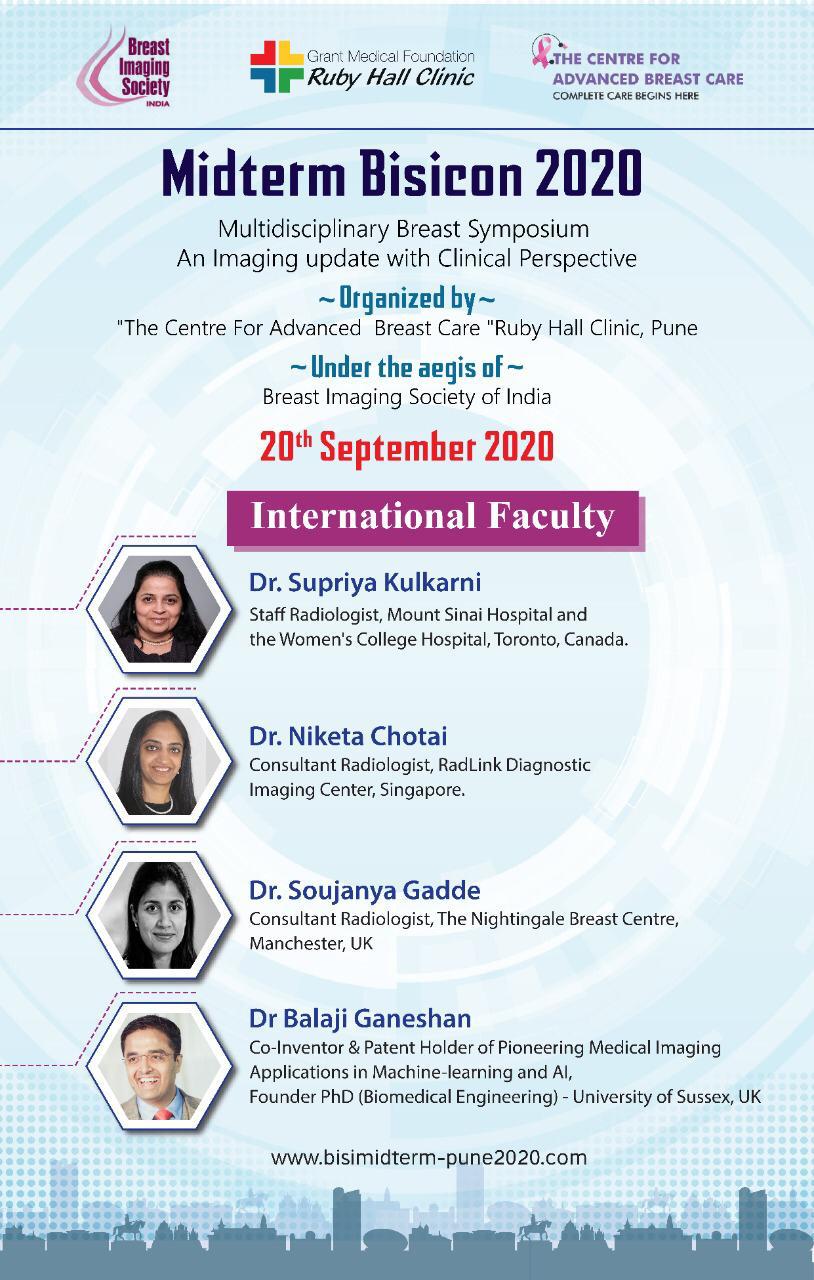 Dr Soujanya Gadde, consultant radiologist and lead for the radiology arm of the National Breast Imaging Academy (NBIA) programme, has spoken at the prestigious BISICON 2020 conference in Pune, India.
BISICON is the Breast Imaging Society of India conference, which was held on a new virtual platform for the first time this year. It is attended by breast imagers from all over India and is a popular professional development event for both qualified breast radiologists and trainees.
Being one of only  four international faculty members invited to contribute to the conference, Dr Gadde presented a talk on indeterminate (B3) lesions in the breast and provided an update on current management strategies at this one-day event.
"I was absolutely delighted to be invited to present at such a highly regarded international event," said Dr Gadde. "It was the first time I've spoken at BISICON and I was thoroughly impressed by the wide range of topics covered in the conference programme. There was a very positive response to my presentation and the conference itself was an excellent platform to exchange ideas and share knowledge, as well as being a great networking opportunity with the Indian breast imaging community."
Dr Gadde, who is based at the Nightingale Centre at Wythenshawe Hospital, part of Manchester University NHS Foundation Trust, also presented at the webinar organised by Indian Radiological and Imaging Association earlier this year on the topic of 'interesting and challenging cases in breast radiology' which also received high praise.
She leads the NBIA Fellowship Programme, which equips talented breast imaging trainees with the skills they need to become the leaders, educators and researchers of the future.  The programme has welcomed trainees from India, who are currently undertaking their training at UK breast units