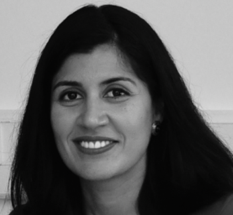 The Department of Radiology and Imaging Sciences at Sri Ramachandra Medical College and Research Institute in Chennai, India, has appointed Dr Soujanya Gadde as a visiting professor.
Dr Gadde, consultant breast radiologist and lead for the radiology arm of the National Breast Imaging Academy (NBIA) programme, becomes a visiting faculty member within the breast imaging and interventions sub-speciality.
She will work with the head of department Professor P M Venkata-Sai and his colleagues to develop a teaching and training programme.  This will include research, curriculum development for the fellowship programme conducted by the department and contributing to faculty development and breast education.
"It is a privilege and honour to be appointed to this role and to share the clinical expertise and training programmes being developed by the NBIA in the UK with our international colleagues," said Dr Gadde, a consultant at the Nightingale Centre at Wythenshawe Hospital, part of Manchester University NHS Foundation Trust.
The Department of Radiology at Sri Ramachandra Institute Of Higher Education and Research started in 1986 and the faculty now comprises 22 full time diagnostic radiologists with expertise in every diagnostic modality.
One of Dr Gadde's first lectures was to delegates attending the annual Ramachandra Radiology Advanced Education (RARE 2021) conference, where she spoke about recent advances in breast imaging.
Professor Venkata-Sai thanked Dr Gadde for a very informative lecture which gained excellent attendee feedback.  "On behalf of the management of the department, faculty members, organisers and students we thank you once again profusely for accepting our invitation and delivering the lecture in a flawless manner.  We are proud you are one of the visiting faculty of our department."