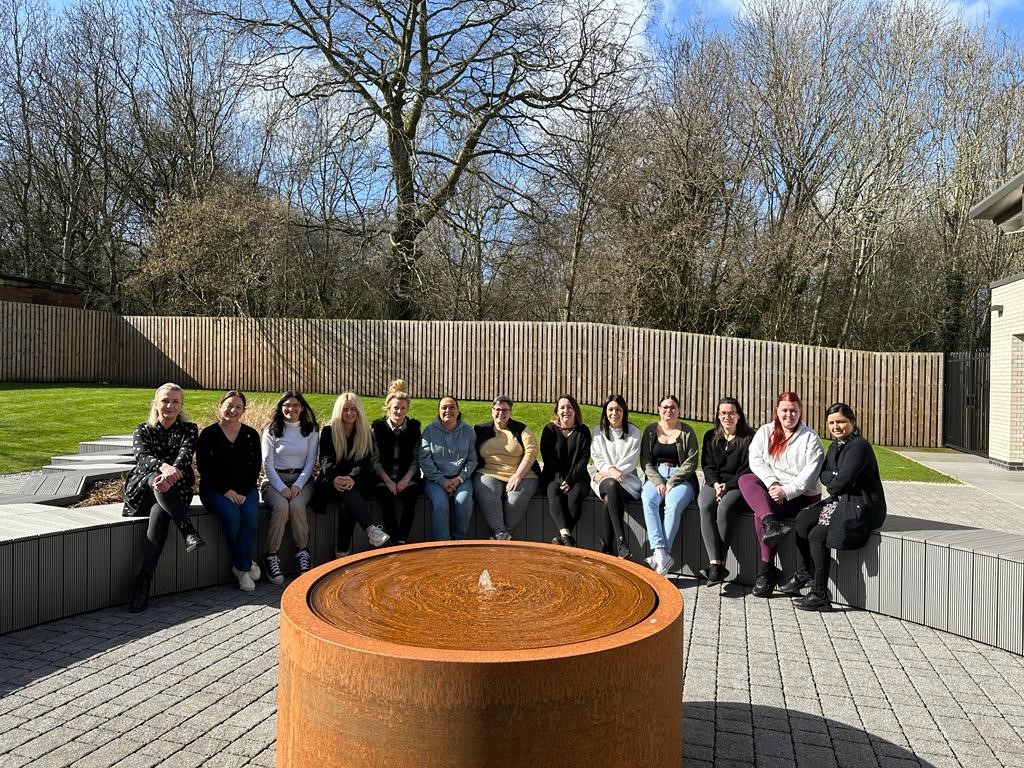 The National Breast Imaging Academy (NBIA) at Wythenshawe Hospital's Nightingale Centre, part of Manchester University NHS Foundation Trust (MFT), has welcomed a further 13 trainees onto the Mammography Associate Level 4 apprenticeship course this month.  This is  the 8th cohort of the popular programme, with trainees enrolled from 10 NHS Trusts across England.
Mammography Associates work within the NHS Breast Screening Programme (NHSBSP) and symptomatic breast services, undertaking routine two-view mammography, producing images of consistently high quality to meet rigorous NHSBSP standards. The role adds much needed capacity to the breast imaging workforce.
The 12-month full-time programme is delivered by Health Education England working across the North East.  The apprentices' employers provide their on the job clinical training, with   face to face academic study days and clinical training sessions delivered by the NBIA team at MFT.
Areas of study include: clinical mammography, mammography science, professional practice, quality assurance, communication and team working, and health and safety. All MA trainees have access to the NBIA's Academy Online – a dedicated e-learning hub with 150 interactive sessions for breast imaging staff.
The MA programme is playing an important role in tackling significant staff shortages across the breast imaging workforce, supporting the early detection and treatment of breast cancer.
Welcoming the new trainees, Lyndsay Kinnear, National Breast Imaging Academy (NBIA) Radiographic Lead and Chair of the NBIA Radiography Working Group said:
"We are delighted to welcome our latest trainees. The Mammography Apprenticeship programme is going from strength to strength, proving to be a popular way to boost mammography capacity.  Apprentices enjoy the training and the role; breast units value the job-ready Mammography Associates once qualified – it's a win-win for trainees, employers and, of course, those gaining improved access to diagnosis and treatment."
Find out more about the MA apprenticeship here.