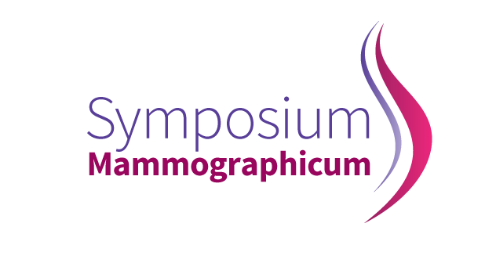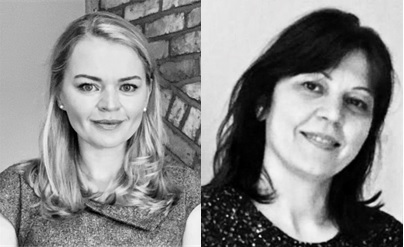 A presentation to the Symposium Mammographicum conference by Dr Caroline Parkin, Consultant Radiologist at Manchester University NHS Foundation Trust (MFT) and National Breast Imaging Academy (NBIA) Credential Lead and Dr Mayada Haydar, MFT Trainee Breast Clinician, has won the Caroline Roney Award for Excellence.
The respected biennial conference was succcessfully delivered on-line to a global audience in February 2021. The conference aims to stimulate and support research and disseminate knowledge about the prevention, diagnosis and treatment of breast disease. Dr Parkin and Dr Haydar presented their first hand experience of the Credential in Breast Disease Management.
Their multimedia presentation detailed the development and launch of the new training pathway, an overview of the structure of training and assessment, the educational and support resources used and personal reflections on the highlights and challenges experienced. Their work was awarded the prestigious Caroline Roney Award for Excellence in recognition of its thought-provoking content, meticulous attention to detail and for being "an overall splendid and unique presentation."
The Trustees of Symposium Mammographicum created the award in memory of Caroline Roney, who played a key role in the event becoming a leading conference on breast imaging in the UK and being internationally recognised.
"It's a great honour to receive the Caroline Roney Award for Excellence," said Dr Parkin. "We wanted to share our experience, as a trainee and a supervisor at The Nightingale Breast Centre at Wythenshawe Hospital, part of MFT, of being part of the first cohort of this exciting pilot and hoped to entice more units to join the initiative. As the NBIA lead for the credential, I am also extremely grateful for the excellent national team, especially the Association of Breast Clinicians (ABC), the Royal College of Radiologists (RCR), Health Education England (HEE) and training sites across England, with whom we continue to develop and expand the initiative."
The credential is a new three-year programme that trains breast clinicians in breast imaging, clinical examination and family history risk assessment. As holistic experts in breast disease management, these doctors are invaluable assets to breast units.
"I feel privileged to be part of such a great national training pilot," added Dr Haydar.
Following its successful national launch in 2019, the initiative reached the finals of the BMJ Health Awards 2020. Funding has just been obtained from HEE for a second cohort who will commence training in August 2021.
For further details please visit:
https://www.rcr.ac.uk/clinical-radiology/careers-and-recruitment/breast-clinicians-credential-breast-disease-management
To expression your interest in joining the initiative, as a training site or trainee, please email: credentials@rcr.ac.uk