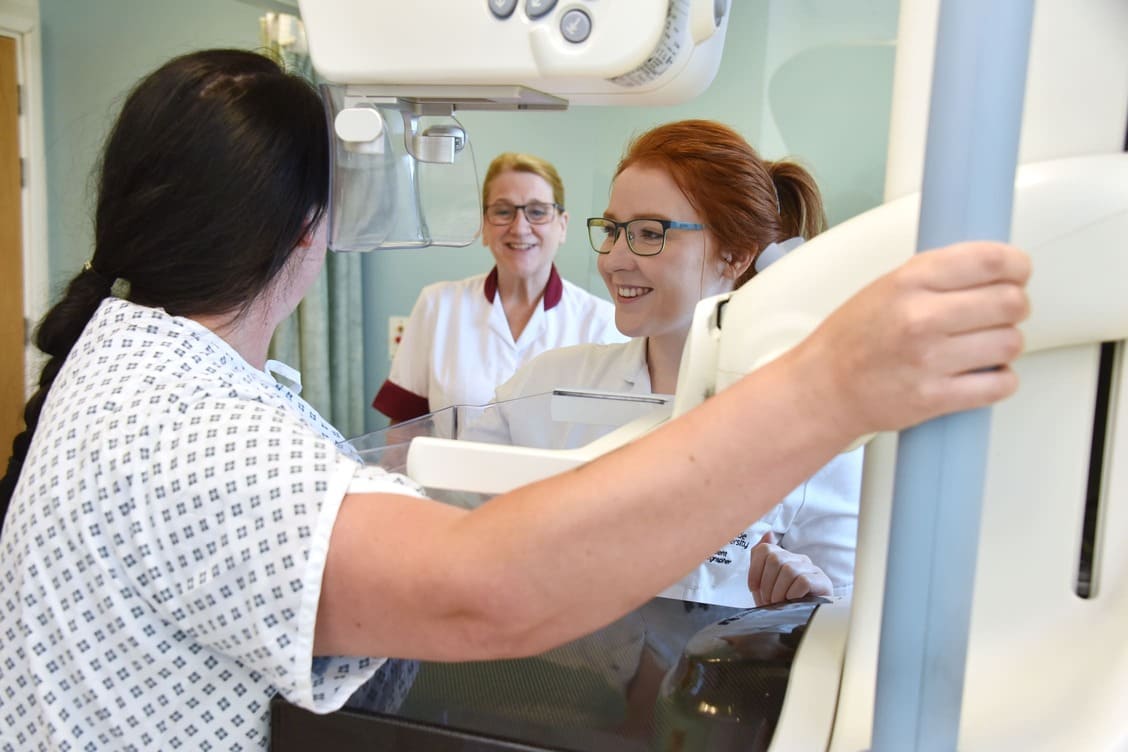 Applications are now open for any candidates working in NHS breast screening roles who would like to train as a Mammography Associate (MA).
The MA Level 4 apprenticeship course hosted by the NBIA at Wythenshawe Hospital's Nightingale Centre, part of Manchester University NHS Foundation Trust, is recruiting for the March 2021 intake.
Mammography Associates work within the NHS Breast Screening Programme (NHSBSP) and symptomatic services, undertaking routine two-view mammography, producing images of consistently high quality to meet rigorous NHSBSP standards.
The 12-month programme is delivered by Health Education England working across the North East.  The NBIA is providing online training modules until the pandemic restrictions permit face to face teaching. The apprentices' employers will provide their clinical training, with a practice educator from the NBIA team also delivering a day's training at the apprentices' workplace.
Areas of study include: clinical mammography, mammography science, professional practice, quality assurance, communication and team working, and health and safety. All MA trainees have access to a dedicated online learning hub.
"There is increased demand for breast screening services, particularly as they re-start after the pandemic restrictions," said  Lyndsay Kinnear, Training & Education Lead for Mammography at the Nightingale Centre  "There are major staff shortages across the breast imaging workforce, and training new mammographers is a key priority for the NBIA team."
Find out more about the MA apprenticeship here – for further information and to apply send us an email.