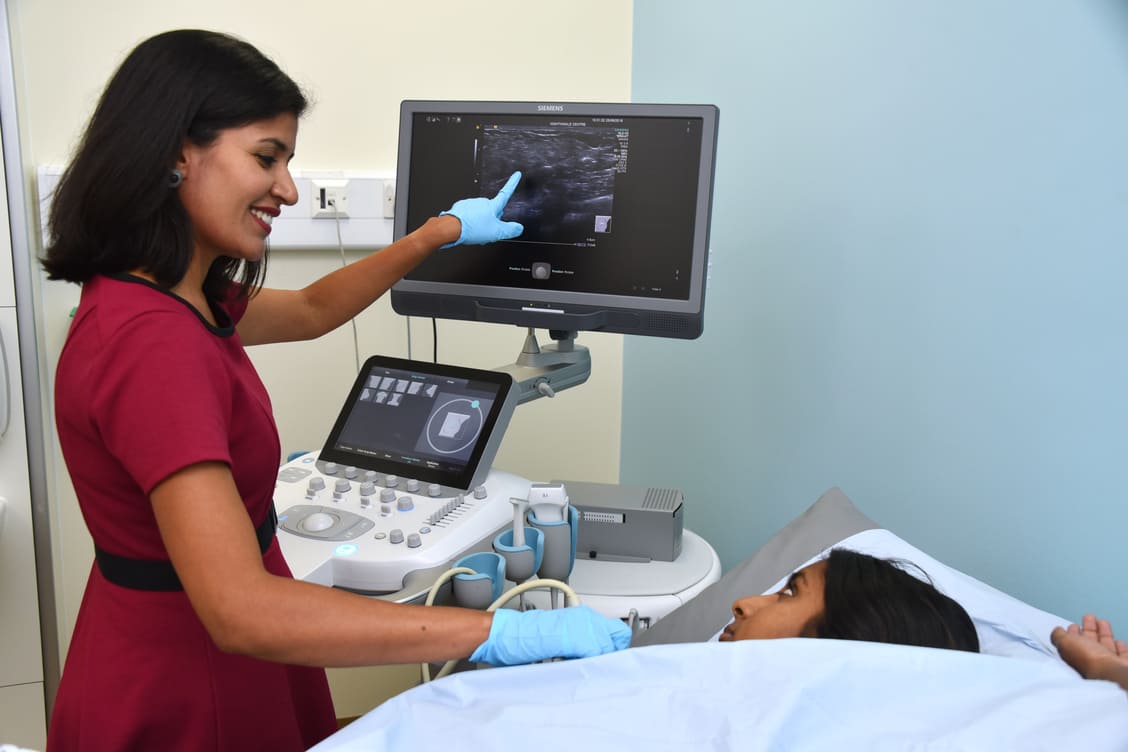 UK and international radiologists are invited to apply for the 2023 cohort of the National Breast Imaging Academy (NBIA) Breast Radiology Fellowship, which aims to increase and develop the breast radiology workforce.
The fellowship provides a comprehensive training pathway which complements the existing workforce and helps to future-proof staffing.  Developed in conjunction with several leading breast units across the country, the one-year programme offers a gold standard training opportunity and aims to develop the leaders, educators and researchers of the future.
Established in 2019 and part-funded by Health Education England, the programme allows fellows to enhance their skills in various all aspects of breast imaging while they support radiology service delivery. Fellows gain clinical experience at their host Trust, which is supplemented by NBIA online resources.
The scheme has already appointed 31 fellows from around the world to 19 breast units across England. Of the 15 who have completed the programme, 13 have taken up posts at their training hospital or in other breast units in England.
Dr Soujanya Gadde, Consultant Breast Radiologist at Manchester University NHS Foundation Trust and NBIA Fellowship Lead, says: "In just four years from inception, this fellowship programme has become highly regarded at a national and international level. A high application rate to these prestigious posts, an increasing number of host sites at every recruitment round and the keenness to subsequently recruit these NBIA fellows into the host site consultant pool are all a testament to the huge success of the programme.
"We are attracting talented and committed fellows who are excited by the opportunities the programme offers. The benefits for their host breast units are also considerable. The fellows become key members of the multidisciplinary team, to provide timely diagnosis and services to patients. This is particularly important as breast units nationwide are working hard to address the issues in post-pandemic breast service delivery, which are further impacted by significant shortages in the breast radiology work force."
Ten fellowships are available in the current application round. The criteria and application form are at https://www.oriel.nhs.uk/Web/Home (search using Medical/Breast Radiology) with more information available at https://nationalbreastimagingacademy.org/about-radiology/nbia-fellowship/. The deadline for applications is 13th February, with online interviews held in mid-April and the successful candidates taking up their posts in October 2023.