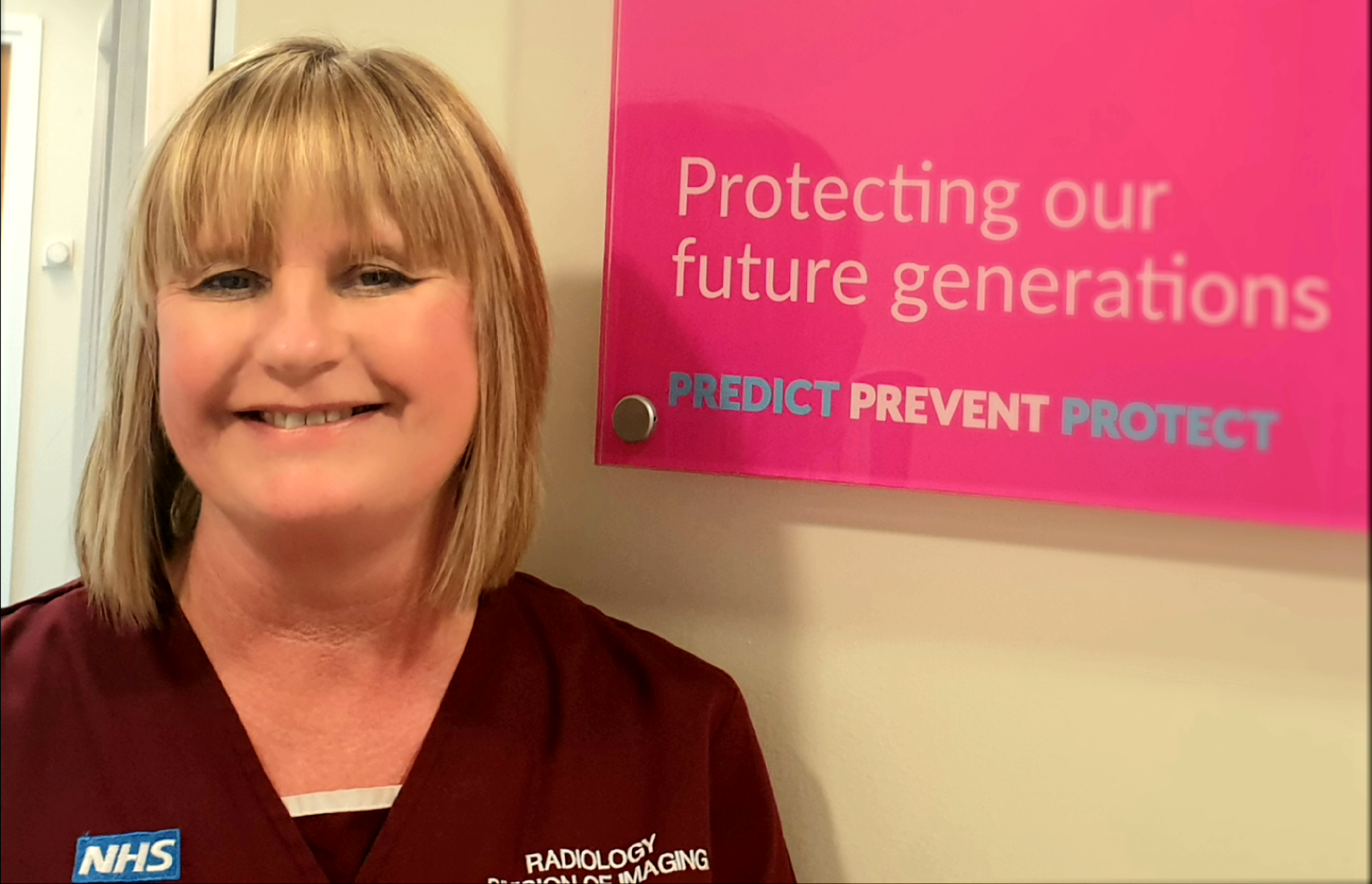 Independent End point Assessors (IEAs) play a key role in the Mammography Associate Level 4 apprenticeship programme. They are experienced breast imaging professionals who assess whether an apprentice has reached the required standard to be awarded the qualification.
Tracey Daulby, a Senior Radiographer at Wythenshawe Hospital, part of Manchester University NHS Foundation Trust (MFT) and a National Breast Imaging Academy (NBIA) Clinical Trainer, has been an IEA since December 2020. She shares her positive experience of the role, and urges colleagues to explore this opportunity to help develop the future mammography workforce.
"Although I've been a radiographer since 2009, it was the encouragement of a friend working in breast imaging at MFT, plus my own bad experience of a mammogram elsewhere, that prompted me to specialise in mammography in 2016. I already had clinical education skills developed through working in adult and paediatric radiography, so just had to complete my mammography qualification.
My time is split between training post-graduate mammography students and Mammography Associate (MA) apprentices.. I'm passionate about the job, it's so rewarding to provide an excellent service for our patients and to help train and develop junior colleagues.
"When the 12-month MA apprenticeship started at MFT in 2019, it was new to all of us. The NBIA and Health Education England teams have worked extremely hard to make it a success, and it's so positive to see our apprentices achieve their potential.
"I really love being part of their journey as they move through the academic learning, carry out the required 500 mammograms at their employing Trust and then go on to qualify. They begin as rather nervous trainees and develop into knowledgeable, competent and confident mammography associates.
"Even the constraints created by the pandemic haven't slowed the pace of learning and training. The NBIA team quickly developed a Moodle online learning platform to support the learning and training needs of the apprentices. They also had access to the extensive training resources provided by the Academy Online and e-Learning for Health.
Great support for Independent End point Assessors
"Once an apprentice has met the gateway criteria, they can progress to the End Point Assessment (EPA), which involves an exam, clinical observation and discussion with an assessor. This EPA process is managed by Pearson, and I was really pleased to become an assessor in 2020.
"Potential assessors must be HCPC Registered and currently working in the NHS Breast Screening Programme. I joined IEAs from the sites offering the apprenticeship (London, Manchester, Nottingham and Surrey) at a national training day, where we were introduced to the Ace 360 resources which underpin the assessment process. Pearson also provided two further online training sessions.
"I have really enjoyed all the assessments I've done so far, and would strongly encourage experienced breast imaging colleagues to consider becoming an IEA. It's an opportunity to support the development of our future mammography workforce, and also to enhance your own skills and professional experience.
What does the role involve?
"Once you're trained and familiar with the assessment process and materials, you indicate your availability to Pearson and are then allocated apprentices to assess. As they all complete their courses at different times, the assessments are intermittent. To maintain independence, you can't assess any apprentices in your own Trust. Your employer is also reimbursed for your time.
"If you are contemplating becoming an IEA, you do need to dedicate quite a lot of time to preparing for the one-hour virtual assessment and completing the follow-up report and paperwork. In terms of skills, confidence and clear communication are key, plus approachability and empathy with the apprentice who is likely to be very nervous!
"It's such a rewarding experience, I've really enjoyed being part of the process. You feel a real sense of pride when the apprentice is awarded a pass or distinction and becomes a qualified mammography associate.
Tips for apprentices preparing to be assessed
"From personal experience of doing my access course and radiography degree as a mature student, I know exams and assessments can seem quite daunting. Although every End Point Assessment is different, here are a few general tips I'd like to share:
• Review the apprenticeship standard and ensure you have the knowledge, skills, and behaviours to meet the assessment criteria.
• Don't be afraid to ask for help and make the most of your training provider and your mentor.
• Ahead of your exam and clinical observation and discussion, concentrate on your weakest areas using the resources provided by your training provider.
• If you don't feel ready, don't progress to EPA. Use the three month extension option to strengthen your skills and confidence.
Find out more about the Mammography Associate apprenticeship at https://nationalbreastimagingacademy.org/radiography/mammography-associate-apprenticeship/