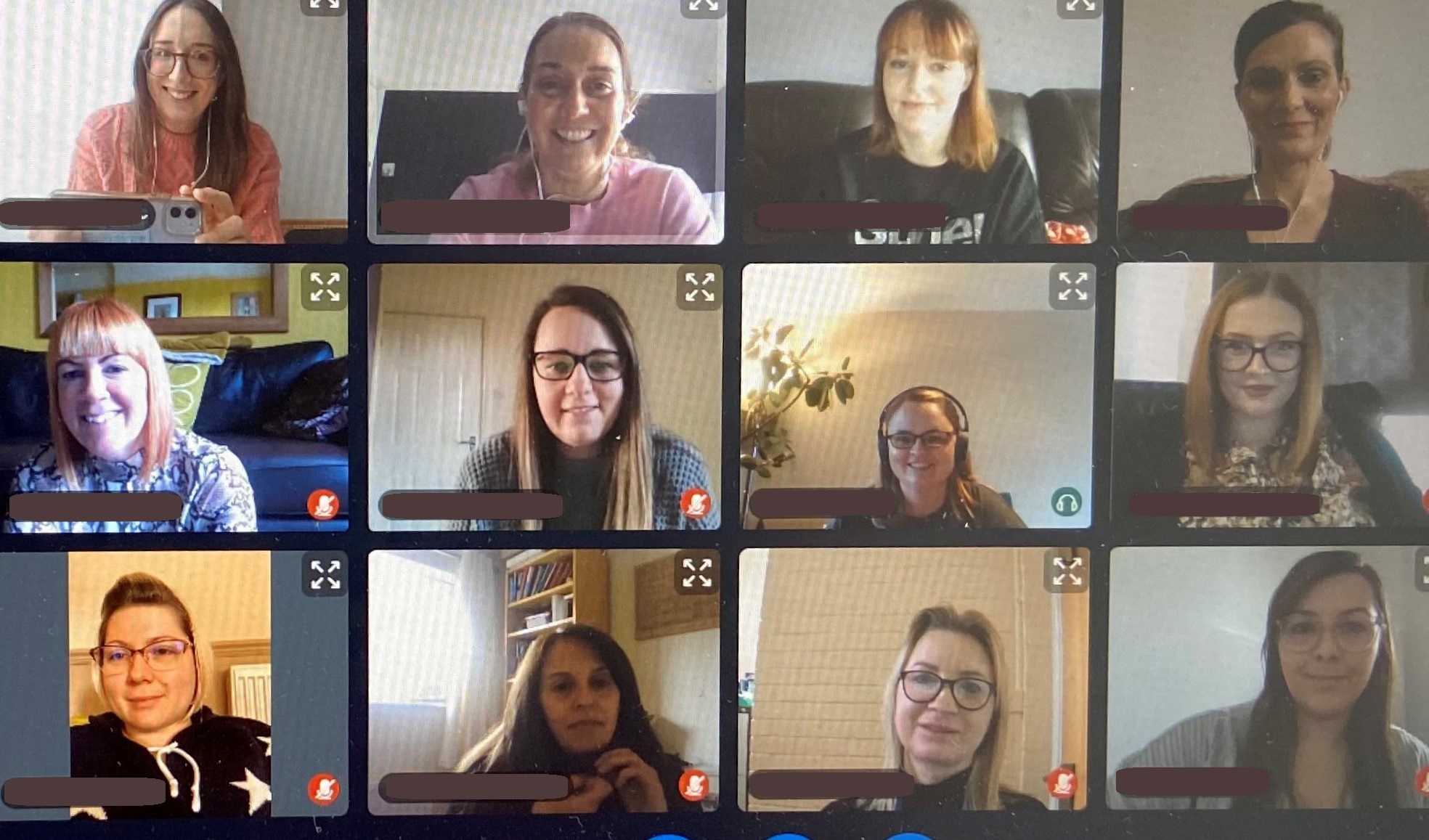 The latest cohort of ten apprentices from NHS Breast Units across England has joined the Manchester Mammography Associate programme, which has been specially adapted to allow learning to continue during the pandemic restrictions.  Once qualified, they will help to support NHS breast screening and symptomatic services.
The National Breast Imaging Academy (NBIA), hosted by Manchester University NHS Foundation Trust (MFT), has adapted the one-year level 4 apprenticeship programme, which would normally be provided through a combination of classroom and on the job training.  The programme is delivered in partnership with Health Education England working across the North East.
At a virtual welcome event, hosted by the Nightingale Centre at Wythenshawe Hospital, part of MFT, the apprentices and their mentors were welcomed by Lyndsay Kinnear, Training & Education Lead for Mammography.
"We really enjoyed meeting our fourth cohort of apprentices during the virtual induction day, and were very impressed by their commitment," said Lyndsay Kinnear.
"Usually, our apprentices would have five days' clinical training (supervised one-to-one by a dedicated mammography trainer), as well as classroom based learning. In spring 2020, the NBIA and HEE team worked quickly to adapt the training programme so that we can still deliver it through online resources and carefully managed face to face training and assessment.  Breast screening is a key element in the early detection and treatment of cancer, and these apprentices will play an important role in boosting the breast imaging workforce."
Interactive workshops, virtual classroom learning and a dedicated online learning hub will deliver the curriculum and support the apprentices. Their employers will provide their clinical training, with a practice educator from the NBIA team also delivering a day's training at the apprentices' workplace.
The apprenticeship programme covers clinical mammography, mammography science, professional practice, quality assurance, communication and team working, and health and safety.
Added Helen Suddes, Apprenticeship Lead, HEE North East & Yorkshire: "Health Education England are immensely proud of the growing success of this programme being delivered and the fact that the whole team have been able to adapt this programme so it could continue being delivered during unprecedented times. This apprenticeship programme is making a positive contribution to a much needed workforce within the NHS Breast Screening Service."
Three of the new apprentices are based at MFT, while the other trainees work in breast screening units at Trusts in Bradford, Dudley, Mid-Cheshire, Morecambe Bay, Oxford and Somerset.
Manchester is one of four locations to offer the Mammography Associate apprenticeship, alongside centres in Epsom, London and Nottingham.
For more information about the Mammography Associate Level 4 qualification, please go to https://nationalbreastimagingacademy.org/radiography/mammography-associate-apprenticeship/