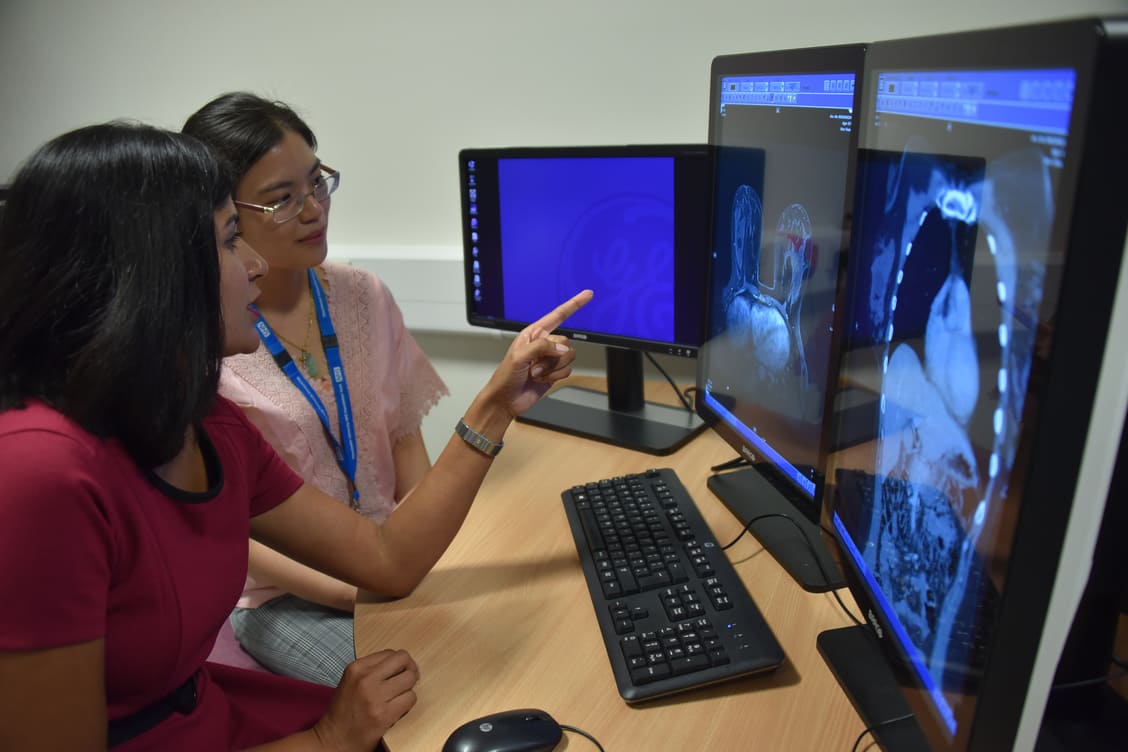 Potential candidates have until 1st April to apply for the next cohort of the National Breast Imaging Academy (NBIA) Breast Radiology Fellowship, an international programme to train more breast imaging specialists and help to tackle workforce shortages in the NHS.
The NBIA launched the fellowships in 2019 to raise the profile of breast radiology and provide a new route into the specialism for radiologists from the UK and overseas. Developed in conjunction with several leading breast units across the country, the one-year fellowship offers enhanced breast training with the ambition of providing the leaders, educators and researchers for the future. The programme is funded by Health Education England.
The Fellows benefit from comprehensive specialist training in breast radiology, covering all aspects of symptomatic and screening breast imaging at their host NHS sites. Combining this practical experience with NBIA organised academic study days, the Fellows will develop their knowledge and skills in a multidisciplinary approach to breast pathology. They are also encouraged and supported to pursue their individual interests in teaching, service management, quality control, audit and research.
Dr Soujanya Gadde, Consultant Breast Radiologist and NBIA Fellowship Lead, says: "We are really pleased that 16 talented Fellows have already participated in this prestigious programme, with 7 more due to start in post from April. The current application round is offering a further seven high calibre candidates the exciting opportunity to join the programme in September 2022.
"The Fellowship is a key element of the NBIA's approach to tackling significant workforce shortages across breast imaging services, and I'd like to encourage potential candidates to apply for this excellent career development opportunity."
The criteria and application form are at https://www.jobs.nhs.uk/xi/vacancy/917076681 and you can also find more information at https://nationalbreastimagingacademy.org/radiology/. The deadline for applications is 1st April 2022, with interviews held virtually on 12th and 13th May 2022.