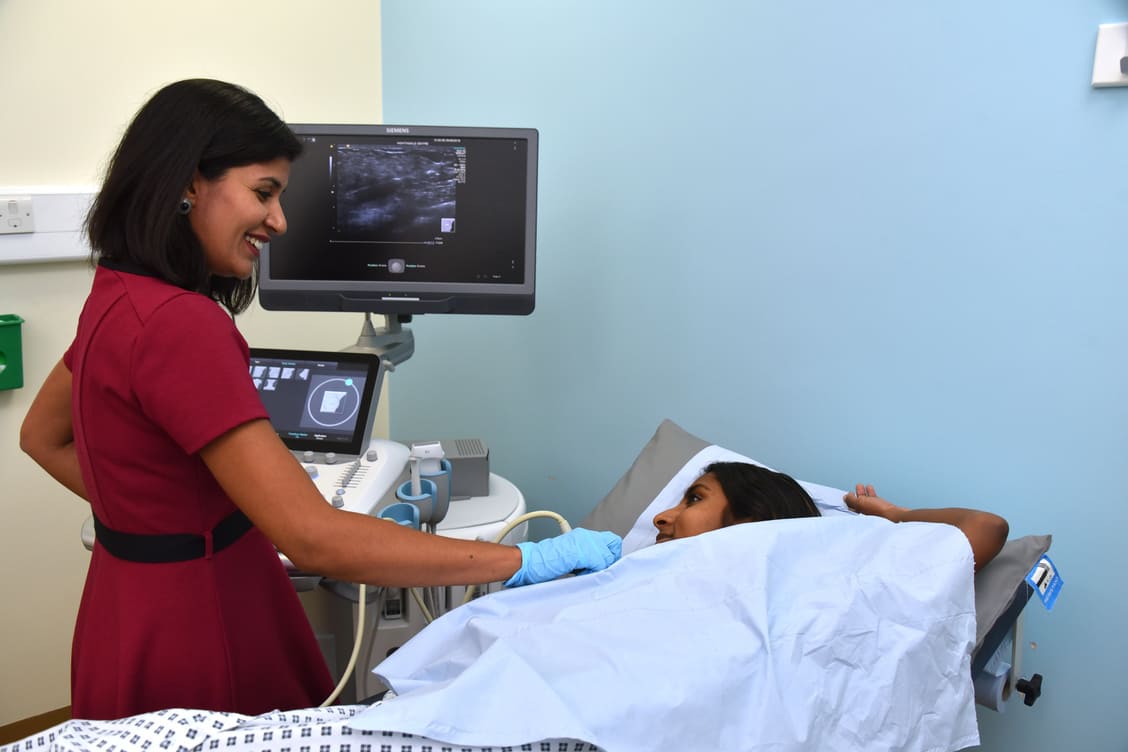 Applications are now open for the second cohort of the National Breast Imaging Academy (NBIA) Breast Radiology Fellowship, which aims to increase and improve the breast radiology workforce.
The NBIA launched the fellowships in 2019 to raise the profile and prestige of breast radiology and provide a new route into the specialism for radiologists from the UK and overseas.
Developed in conjunction with several leading breast units across the country, the one-year fellowship offers a gold standard training opportunity and will also help to develop the leaders, educators and researchers of the future.
The criteria and application form are available at https://www.jobs.nhs.uk/showvac/1/2/915961785 and you can also find more information at https://nationalbreastimagingacademy.org/radiology/. The deadline for applications is 31st March and interviews will be held in May 2020.  Successful applicants will take up their posts from September 2020 onwards.
Dr Soujanya Gadde, the NBIA lead for the fellowship programme, added: ''The NBIA breast radiology fellowship programme has been specifically designed to promote excellence in the field, challenge talented trainees, and help them to realise their full potential. Utilising the pooled expertise and training capacity across the country, this exciting fellowship programme offers a dedicated breast training opportunity at post CCT level to all those radiologists who wish to further their career in breast radiology.
The NBIA is delighted with the success we've had since the launch of the fellowship programme last year, having attracted an extremely talented cohort of fellows from both the UK and overseas. This year we look forward to offering more fellowship posts and making the programme bigger and better''